Cost & Performance: Utililizing our unique multilayer manufacturing technology we have been able to help our customers increase their lamination area performance and enabling them to lower their production costs.
Markets Serve:
Flexible Circuits (FPC)
Rigid-Flex boards
High layer count / HDI PCB / PWB Boards
AIRTECH offers lamination assist products for:
All technologies
All temperature ranges
All lamination processes
AIRTECH's PCB products include:
Release Films, Conformable Release Films
Release Fabrics (PTFE coated fiberglass)
Press Pads

Single use (Paper based, Paper / Release film)
Multi-cycle reusable reinforced silicone rubber

Vacuum bagging films and related materials

Sealant Tapes
Breather Material
Hoses, Vac Valves, & Connectors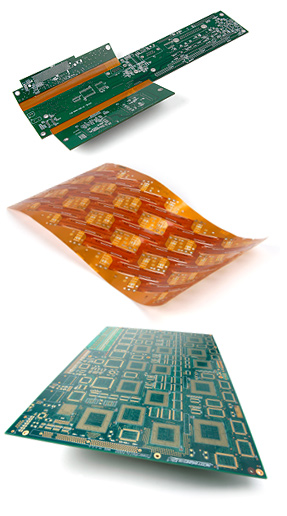 Quality & Environmental Management Systems: Airtech Asia, Ltd. maintains quality and environmental management systems in accordance with the requirements of ISO 9001:2015 / AS9100 Rev. D.
For more information, please visit: www.airtechpcb.com