Message from the Airtech Asia General Manager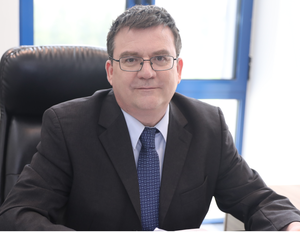 Welcome to Airtech Asia !

Established in 2007 Airtech Asia is a member of "Airtech Advanced Materials Group" a customer focused, family owned and operated company founded in 1973.
Airtech Asia is located at Jingjin Technology Valley (JJTV), Wuqing District, Tianjin, China.
Airtech Advanced Materials Group is the largest supplier in vacuum bagging and composite tooling materials and our products are used extensively by the world's leading companies in multiple industry sectors such as Aerospace, Marine, Windpower, Automotive, Racing & Sports as well as for General Composites applications. Our high quality products and innovative solutions are shaped directly by and for our customers' needs and requirements.
With a strong global presence in the USA - California & Tennessee, Luxembourg, United Kingdom and the P.R. of China we are proud to say that the sun never sets on Airtech.
Thank you for your interest in Airtech and for looking up our website. Please feel free to contact us if you have questions or inquiries and our support teams will be happy to help you.
Yours faithfully
Wolfgang VAN HOOFF
General Manager Airtech Asia